A Warm Welcome from the President
I should like to take this opportunity of welcoming you to our website and also to thank all those who have contributed in the design and formulation of a superlative site worthy of our Institute. As your President it is incumbent upon me to thoroughly evaluate all we have thus far succeeded in doing – and to take our professional body even further. This is a demanding challenge and, by so doing, it is my intention to attract more members by offering our full backing in their professional progress, thus ensuring the growth and strength necessary to meet the challenges of the future.
In these austere times I consider it necessary that both members and potential members look to the future: austerity cannot last forever and, behind every cloud, there really is a silver lining. Austerity is a test of our capability to survive and, by definition, is a useful tool which will enable us to carefully evaluate the future and build upon any present concerns. We have survived such a test before – and we shall survive it again.
The late President Kennedy once famously remarked that the time had come to ask "not what America can do for us but what we can do for America". If I might be permitted to borrow his words, we have to ask ourselves "not what our Institute can do for us but what we can do for our Institute". And, believe me, there is much we can do! If you have any ideas please do feel free to contact me. I have always believed that a leader should lead by example: if he is incapable of so doing, he is not a leader. It is therefore my intention to "start the ball rolling" personally for, as your President, I consider it my duty to do so; furthermore, I am delighted to do it. Over the years I have acted in my professional capacity as Consultant to many varied organisations. My specialist fields are Human Resources Management, Industrial Security and Risk Management. My experience dates way back to the days of trade union negotiation: a professional challenge if ever there was one, believe me! I have therefore proposed that our Institute offers to industry a consultancy programme, the fee account submitted directly by our Institute to Client. The actual fee would be retained by our Institute, thus considerably strengthening our financial stability as an international professional body and building up a useful reserve.
During my period of office I look forward both to receiving your comments, suggestions and of course your support, and would thank you in anticipation of your valued assistance. Let us therefore work together to make our Institute worthy of both professional and international recognition.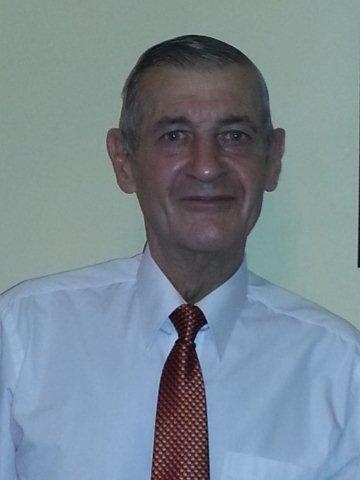 David Benjamin - Institute of Manufacturing - President