Classified Advertising
If you would like to have your business featured here, please contact info@instituteofmanufacturing.org.uk



Tree Top Interiors of Kendal
For a wide range of individualistic and beautiful furniture together with some of the most amazing home accessories available today please visit our website. For helpful advice with absolutely no obligation whatsoever feel free to speak to Rachael, Nigel or David on Kendal (01539) 734534 or, if you prefer, you may contact us through our website. Remember – Tree Top Interiors for quality furniture which reflects your individuality.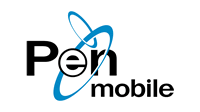 Barcode Scanning, Data Collection & RFID Solutions Company
Your Barcode, RFID, Data Collection and Mobile Computing Experts
Our online store includes barcode scanners, mobile computers, barcode software and barcoding solutions including new and refurbished industrial and rugged PDAs with barcode function, mobile computers, portable data collectors, barcode readers, wireless barcode scanners, thermal printers, portable printers, desktop thermal printers, tablet PCs and general barcode solutions, all available to purchase online for quick delivery.